Sumaco, the volcano of a protected area which safekeeps an important flora and fauna, rivers, waterfalls and paths to the summit.
In Napo province lies a lonely volcano, the only that lies completely in the Amazon, on the side of the Eastern Andes. It is surrounded by forests, its water streams through a long trip to the Coca River. In its solitude, this volcano has the Napo Galeras mountain range to its south. The sum of these places make up one of the 53 protected areas of Ecuador: Sumaco Napo Galeras National Park.
It was declared a Biosphere Reserve by UNESCO in 2000 and its 205752 hectares extension is considered a protected area since 1994. The Sumaco volcano, the Pan de Azúcar hill and the Cerro Negro are part of this park, but the mysterious Sumaco, of which not much is known, is invaded by dense vegetation.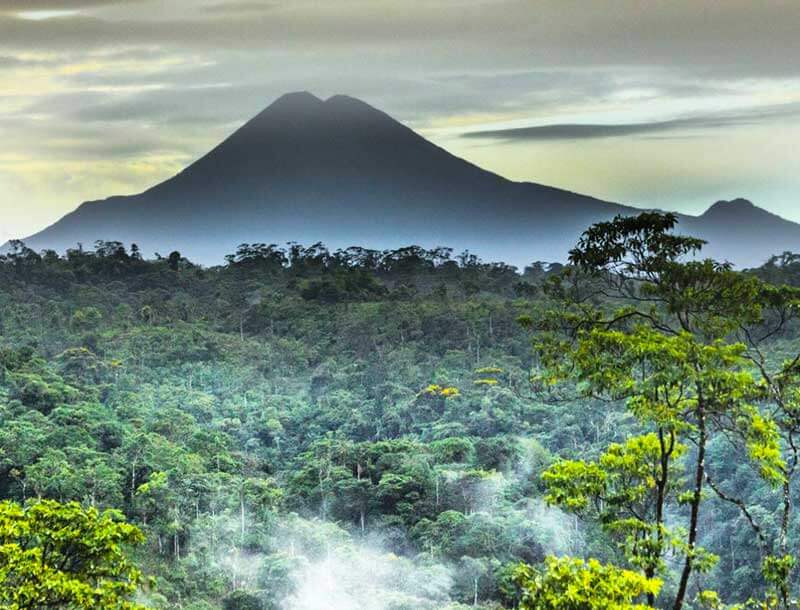 The composition of its biodiversity is varied since its climates include humid forests, montane forests, moorland and microclimates that provide an important space for different plants to grow such as orchids and medicinal plants. It is a safe space for several amphibians and birds and pumas, jaguars and tigrillos and spectacled bears.
Waterfalls and rivers have become the main attraction of this park. Apart from the incredible landscapes, activities such as rafting and kayaking attract tourists from all over the country. You can also enjoy photography, hiking, jungle excursion, bike ride, horseback riding, mountain climbing, camping and rafting.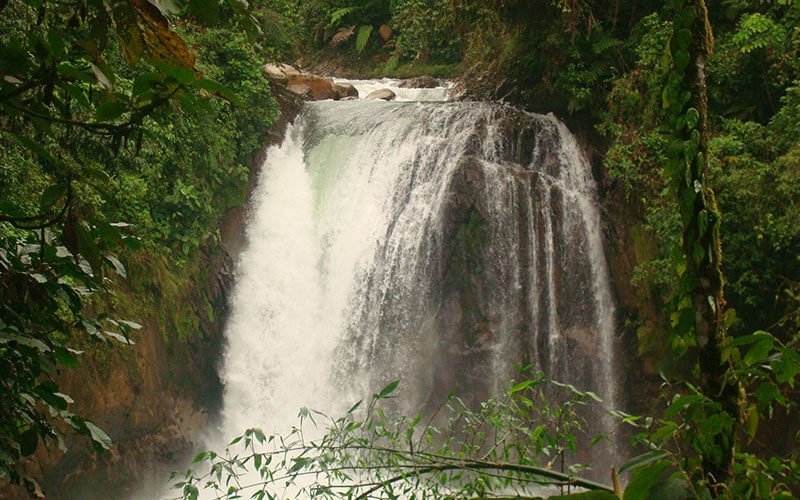 For those who want to go up, there are three shelters on the trail, one of which is located in the Wawa Sumaco crater. The route from Pacto Sumaco to the summit is 18.5 km.
SOURCES:
FOTO PORTADA: Ministerio del Ambiente Ecuador
http://areasprotegidas.ambiente.gob.ec/es/areas-protegidas/parque-nacional-sumaco-napo-galeras
http://especiales.elcomercio.com/planeta-ideas/planeta/julio-6-de-2014/sumaco-fuente-que-da-vida-genera-energia
SUBSCRIBE TO OUR NEWSLETTERS