"Oh Spanish city in the Andes, oh city that the Incario dreamed of; because Atahualpa made you great and because Spain loved you." (City hymn extract)
Quito, December 6, 1534. Sebastián de Benalcázar installed the city of San Francisco de Quito and here we are, 484 years later, celebrating its Foundation.
The historical context of this event dates to a time of clashes between Atahualpa and Huáscar, sovereigns (brothers) who started a civil war in a fight for absolute power over the Tahuantinsuyo. Atahualpa savored the victory for a very short time.
Diego de Almagro and Francisco Pizarro arrived in Cajamarca with a spirit of conquest and, supposedly, guided by the rumor that the great treasure of Atahualpa was there. When the emperor agreed to meet them in 1533, they arrested and, eventually, killed him. With a stronger ambition for the gold and stones of the Emperor of Tahuantinsuyo, they set up an expedition to proceed with their search.
Sebastián de Benalcázar was part of this expedition. On his way he met Rumiñahui and his troop, who were about to defeat him until they broke lines due to a volcanic eruption. While they dispersed, Rumiñahui gave the order to burn the city and hide the treasures, so Benalcázar could't find anything.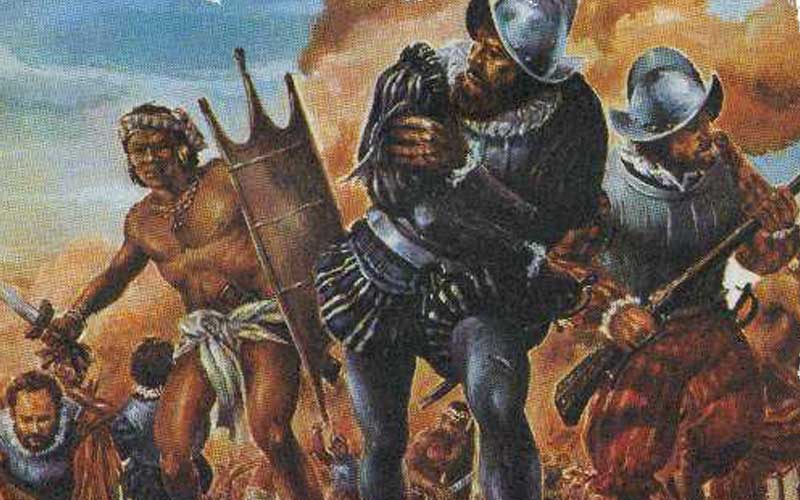 FOUNDATION OF OTHER QUITOS
On August 15, 1534, where Riobamba is now, Diego de Almagro founded the city of Santiago de Quito in an act of conquest, but this date was granted to the city of Riobamba as the first Spanish foundation in Ecuador.
On August 28, 1534, Almagro founded the Villa San Francisco de Quito in the indigenous city of Quito. Then Benalcázar brought the founding act to what is now the capital, and civilians and soldiers registered to settle in the new town with supposedly 200 inhabitants.
RESISTANCE TO THE FOUNDATION
There are those who disagree with the celebration of this date, because it reminds us of a moment of conquest, instead of independence. The foundation happened with the assassination of Atahualpa and the settlement of the Spaniards in "kitu".
As a sign of protest, the Mishky Fest festival has been organized in "Resistance to the Kitu Foundation". The second edition "belongs to a worldwide network of creators, who seek to position artists from emerging countries with the global artistic vanguard such as Ecuador, Colombia, Peru, Brazil and Mexico, at the top.
SUBSCRIBE TO OUR NEWSLETTERS