BIO BYTE is an alternative to a vaccine, promoted by 4 Ecuadorian university students, and one of the 10 semifinalists in "An idea to change history" contest of History Channel. 
WHAT IS BIO BYTE?
It is a device that facilitates the application of medications through the skin "by harmless ultrasonic vibrations, without the need for syringes or other instruments." It provides several benefits in the life of people suffering from diseases that require frequent injections, for example diabetes. Bio Byte avoids the health risks of an injection, whether it is transmission of diseases, skin conditions or nonconformity in the patient by needles.
Because of the method and technology that these students developed, this revolutionary invention means a change in people's lives. No more injections to fight certain ailments and diseases.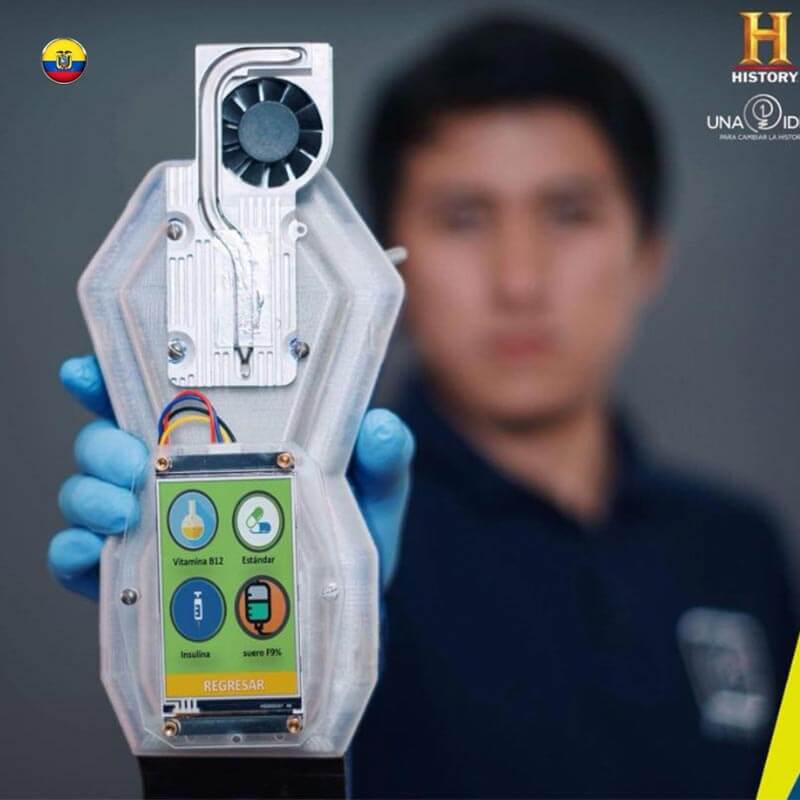 THE MINDS OF BIO BYTE – HISTORY CHANNEL CONTEST
It is an Ecuadorian team of 4 students of Mechatronic Engineering: Fidel Mena, Bryan Plazarte, Esteban Viteri and Fernando Arias. They learned about the contest "An idea to change history" of History Channel 2 weeks before the inscriptions close and with the example of last year's winner, Diego Antonio Aguinasca, also Ecuadorian, who won with his idea HandEyes: Radar para People with Visual Disabilities.
The contest brings together innovative minds and ideas that propose a historical change and contestants take a substantial contribution for the development of their projects.
Sources
https://unaidea.tuhistory.com/
https://www.eluniverso.com/noticias/2017/11/17/nota/6484714/biobyte-invento-ecuatoriano-que-compite-idea-history-channel
https://unaidea.tuhistory.com/votar/biobyte-aplicador-de-farmacos-por-ultrasonido
SUBSCRIBE TO OUR NEWSLETTERS